Welcome!
The Paint Spot is partnering with our amazing art instructors to expand and enhance our studio art classes by offering sessions online.
Now you can watch anywhere anytime. It is a perfect solution if you live far away, or the timing of our regular classes does not fit your schedule. Maybe you feel too shy to start art in a class with others.
These art classes are designed for beginner and intermediate artists. We also specialize in inspiring experienced artists hoping to learn new a technique to spice up their art practice. Perhaps you love to binge watch a course. It is a great way to relax while learning as quickly and affordably as possible.
The Paint Spot is a retail art store. Visit our website at www.paintspot.ca for all your art supplies.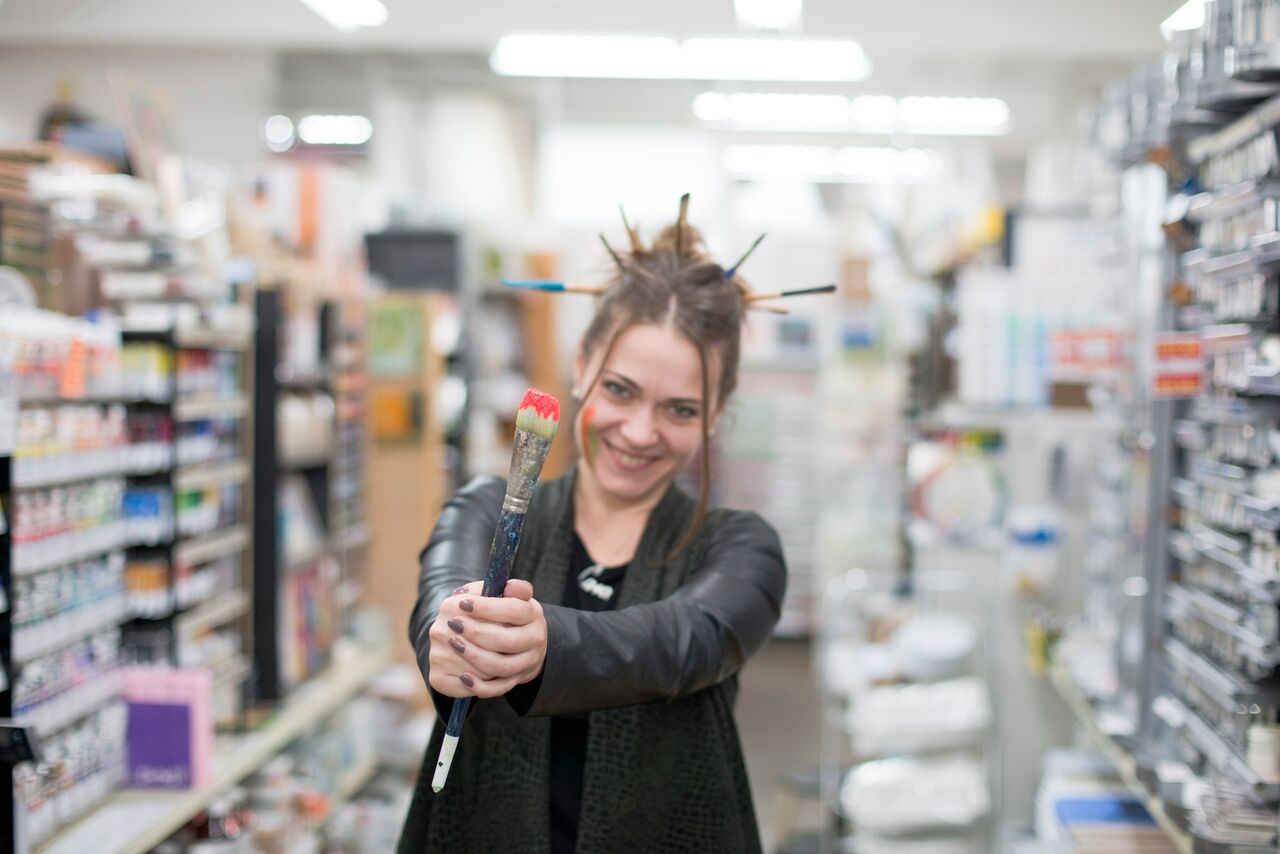 Hi, I'm Oksana Zhelisko
I will bring my training, skill, and passion to these video sessions. You will see many demonstrations on how to paint in an expressive style. Let me help you get over your fear of perspective, colour mixing, and paint handling. Yes, you can use these same techniques to paint in many genres, including portraiture, still life, and landscape.
But, right now, urban landscapes are my passion.
Let's get started.
Our classes are full of painterly tips and practical advice. You will not be
disappointed."
- Kim Fjordbotten, owner The Paint Spot and Artelier Studios