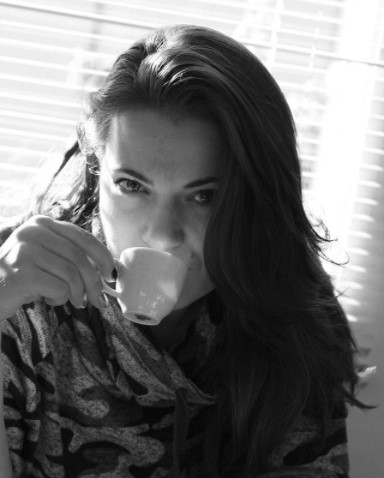 Classically trained in Eastern Europe, Oksana began her career as an artist in L'viv, Ukraine. Oksana entered the Ivan Trush College of Decorative Arts in 1996. There she studied all aspects of art and decided to make painting, especially of murals, her specialty. In 2001, she held her first solo exhibition at the L'viv University of Ivan Franko. Oksana brings her training, skill, and passion to her painting, and she is versatile in expressive styles. She is adept at many genres, including portraiture, still life, and landscape.
Why Urban Scenes?
"The bustling streets, the bright ever-glowing lights, taller-than-life buildings and never-ending lines of cars all help to make up the uniqueness of cities, which all have distinctive characters. Inspiration can be found in the canals of Venice, in the lights of Times Square in New York City, or charming European streets.
For the past two years I have been drawn to this genre of painting. For me, the process of creating begins with a scene I feel carries a certain energy and evokes an emotion. I paint cities and towns that I have visited or places I wish to travel to. I am drawn to subject matter with rich colours or intriguing light. I paint both daytime and night-time scenes, which allows me to experiment with colour values and additional abstraction brought about by darkness.
There is so much to learn and many technical skills to develop. Let's experiment with expressive paint handling and seeing how far we can push it.
Join me in this process.
Start with Lesson 1
New courses will be released weekly.
The fees will increase to $80 per session in the new year. As our content grows there will be 5-pack specials and subscription plans. Please bookmark this page.