Introduction to Silk Painting
Learn the secrets for hand-painting delightful designs on scarves using silk paints. Pebeo Setasilk and Jacquard Dye Na Flow paints leave the fabric soft and wearable.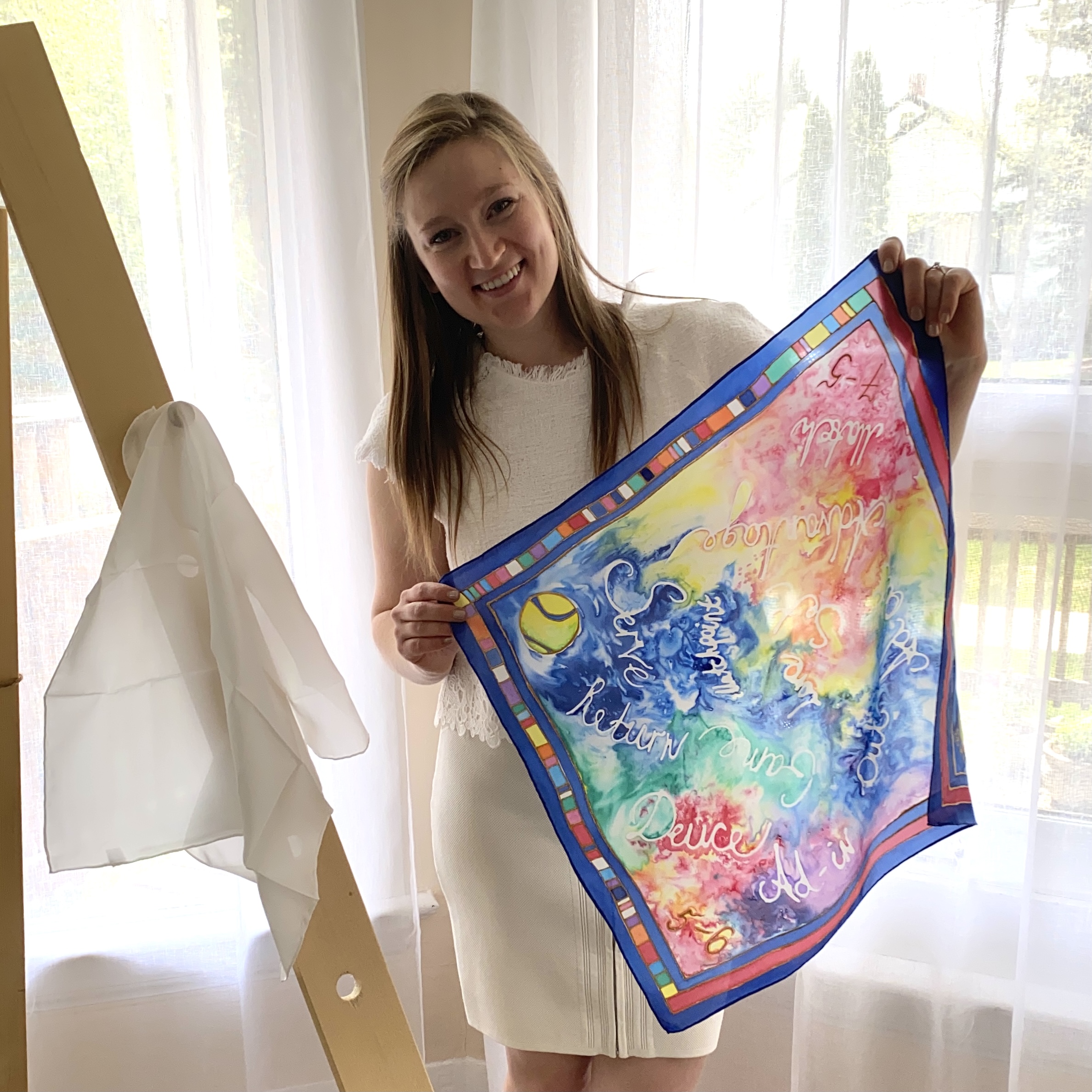 Anastasia has a flair for silk painting. She has been painting on fabrics for more than 15 years. Art has always been a huge part of her life and recently she decided to dive in, be the artist she always wanted to be, and share it with you. Fun fact, Anastasia has been teaching tennis at the University of Alberta to kids and adults of all ages for the past 10 years. She is very excited to be teaching art to you next! @ours.for.all 
You might also be interested in Watercolour Courses.