You are invited to dive into watercolour.
Available in days

days after you enroll

Preliminary Techniques
Available in days

days after you enroll

Bear Under Northern Lights - Watercolour on Yupo
Available in days

days after you enroll

Mounting Your Art For Framing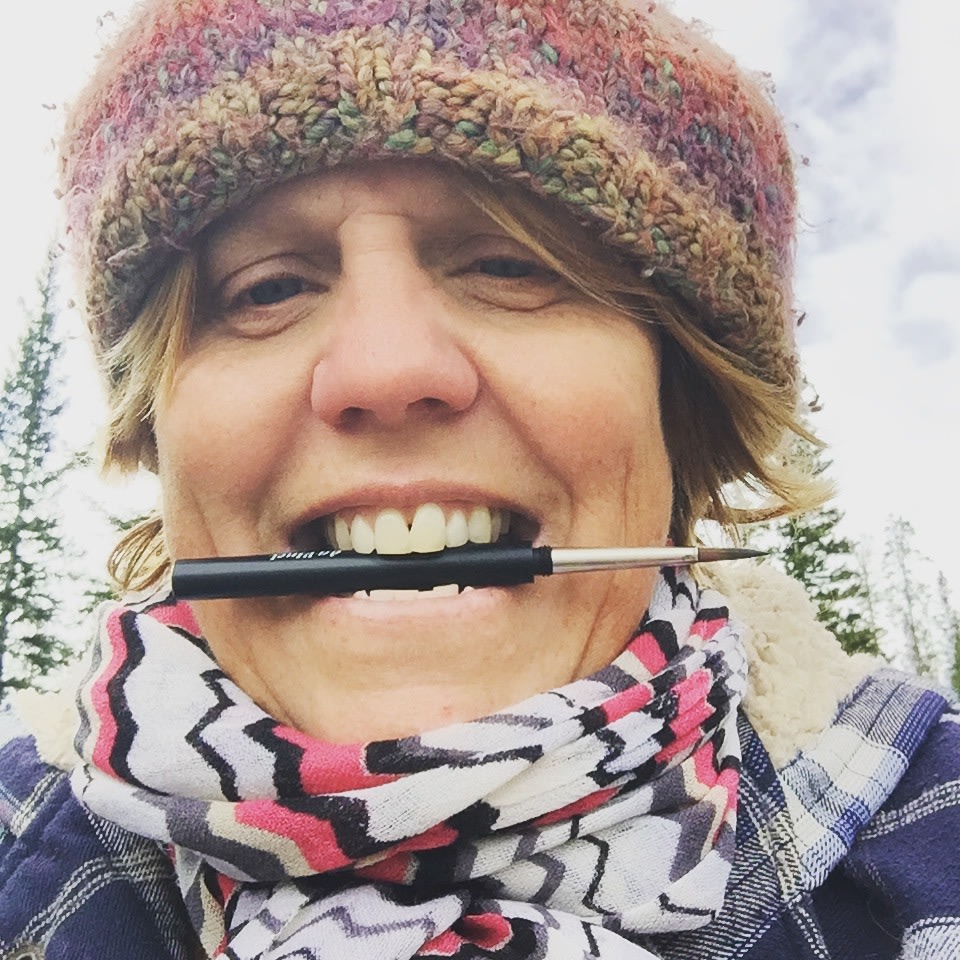 "For me painting allows that perfect quiet, where I am peaceful and at peace with myself, and my surroundings. It's an escape from the everyday, a chance to experience the earth more fully, a chance to breathe and know that all is well."
Karen began her art career as a hobby after moving to Canada from the UK in 1992. She quickly developed a love of painting especially in watercolour and took multiple classes to improve her skill technique. She completed a Fine Art certificate in 2002 at the University of Alberta's Extension Centre and has received many awards and scholarships during her practice.
Over time Karen developed her unique style, loose, flowing and expressionistic but retaining an element of realsim. She also developed a love of outdoor painting and has become adept at painting en plein air. Her passion for art and for the land and environment is evident in her work and she spends many hours outdoors, painting in all kinds of weather!
Watercolour Painting with a Twist
Capture the beauty and fluidity of modern watercolour painting in a loose and free style. Using Yupo instead of traditional cotton rag paper watch as the watercolours come to life and allow you to add emotion and expression to your painting.
Why choose Yupo?
Perhaps you have been painting watercolours for many years and are looking for a new challenge, or something to bring a little more excitement to your artwork. Perhaps you are new to watercolour painting and have long been put off by the immediacy of this medium. Making the switch to yupo will allow you the freedom to experiment with new techniques and work towards a loose, expressive style.
You will see an immediate difference in the vibrancy of your pigments and will be able to work with the paint using a reductive technique - lifting pigment to create interesting effects and add drama to your painting.
If you are looking to have fun in your painting, add colour and develop a relaxed style you will enjoy this series of online classes. .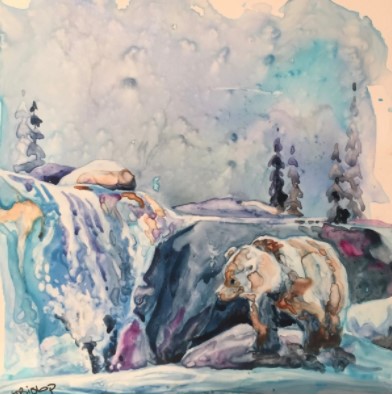 Keep yourself inspired by visiting the website. View more art. Follow Karen's blogs or sign up for her newsletter.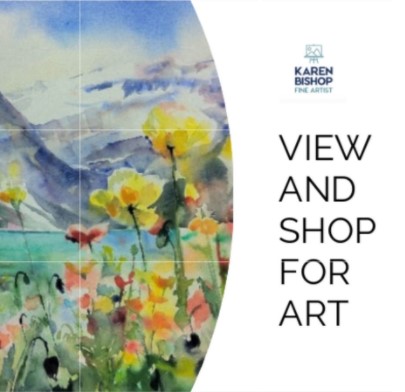 Buy Art
Looking for original paintings? Most of this work is not yet available as a reproduction (print) and indeed it may never be. Prints are an affordable to display art that inspires you.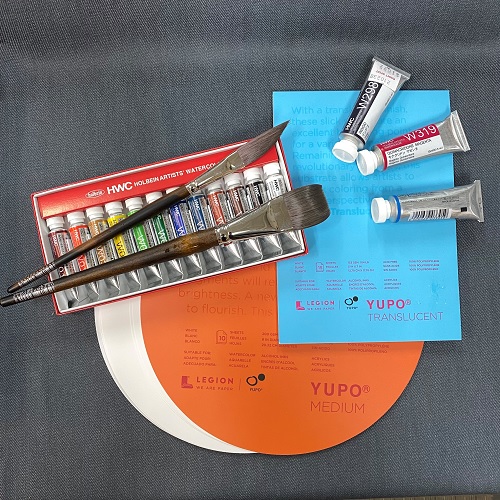 Need Supplies?
Artelier Studios is run by The Paint Spot so they are well stocked on the supplies for these courses.
A coupon for discounts on supplies will be included in your course.
More Courses on Yupo
You may also like to join Karen Bishop in this course on painting a sunny mountain scene from the Bow River.