It started with a watercolour challenge.
Are you ready to challenge yourself and go beyond the basics of a colour wheel? Kim Fjordbotten invites you to share her journey as she works through 12 watercolour paintings. Do you find colour theory complicated or boring? Watch this myth-busting video for how to change your thinking about colour theory and leap into the challenge.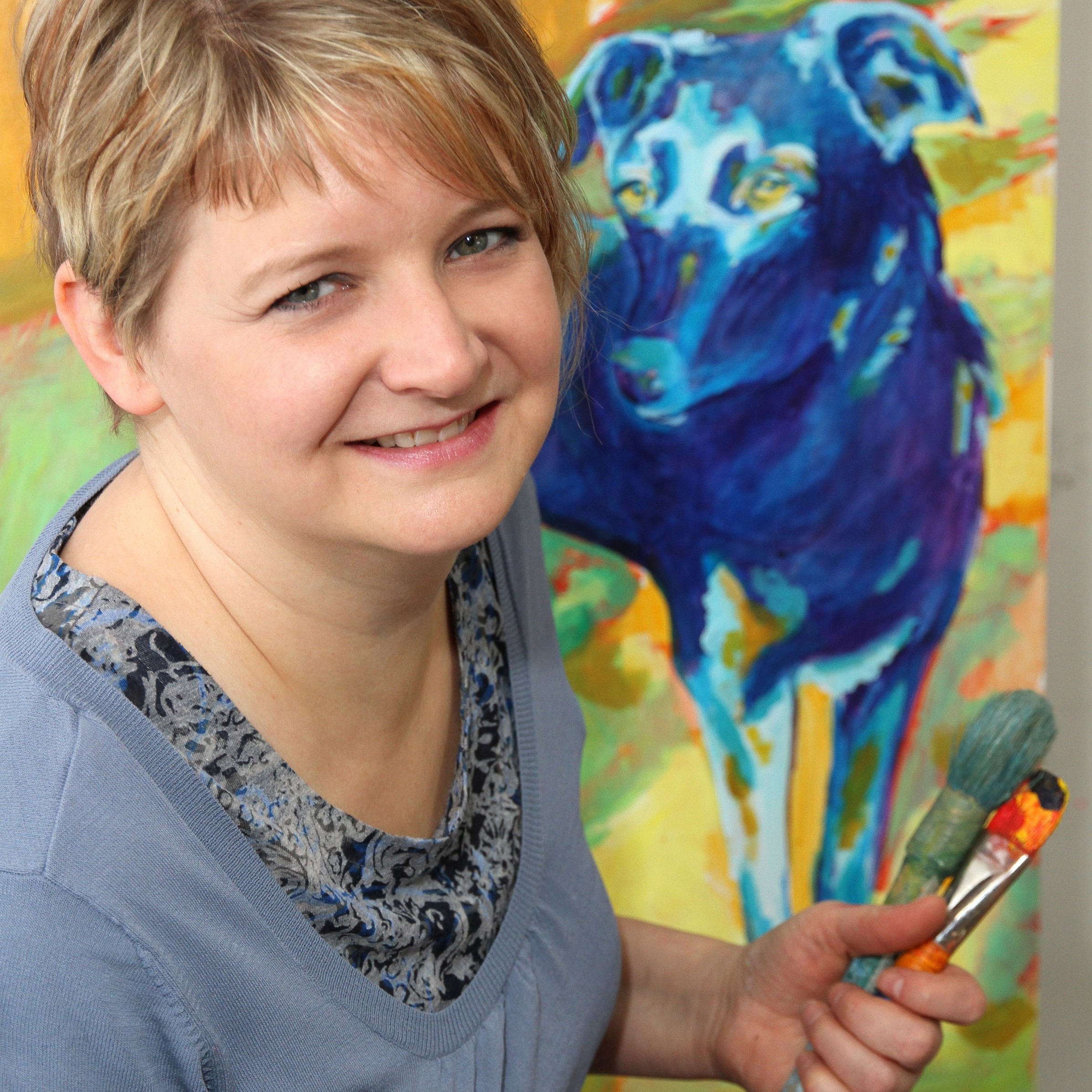 Kim Fjordbotten
"Which colours do I need?" It is the most asked question at The Paint Spot and in an art class. Beginners and students want a definitive answer. But the honest answer is "It depends."
It not enough to just paint what you see. Colour doesn't only describe an object. It is through colour we know the season, time of day, even the temperature. Light is important because it shows us colour. In some paintings it might set the mood and in other paintings colour may be spiritually significant.
"Colour exploration is powerful and fun. I do like making colour charts. It is part warm up, part mediation, and always educational. Showing the practical application of all this theory is the goal of this workshop series" - Kim
As owner of The Paint Spot, Kim Fjordbotten is passionate about helping artists use materials and make art. She is available as a speaker and educator for teachers and art associations. The Paint Spot offers exhibitions, classes, and beautiful art materials to inspire your creativity.
Work at your own pace.
These are robust sessions, but I promise, they are also fast-paced and enjoyable. We bust many myths about colour and provide some great "ah ha!' moments. You will not be disappointed. It is not just boring theory but practical application and some great colour risks. 12 videos show colour mixing and the step-by-step painting process to create the featured image.
It is a 12 week course crammed into nearly 6 hours of video instruction.
12 full videos show the colour mixing and step-by-step painting process.

36 pages of full-colour handouts
13 reference photos and 2 colour chart templates so can paint along.
A Colour Glossary of 69 terms means you do not need to take notes.
Thanks to our partners at The Paint Spot, discount coupons for art materials are also part of the package.
Order the complete Course and Save
Commit to your adventure in colour theory. Why not get the whole course and save.
Value $960.00 SALE $399
Stay tuned for more watercolour workshops with Karen Bishop.
Set A: Value and Neutral Tones


Colour is not as important as light. It may seem backwards not to start with the colour wheel but these these first videos cover many basic techniques we will be using and referring to later in the course.
Set B: The Primaries


What are the different uses of a warm primary verses a cool primaries?
How does transparency and opacity effective colour mixing and layering between organic and mineral pigments. Why should artists look for single pigment colours? How are secondary and tertiary affected by the choice of primary?
Set C: Split Complementaries
(and a bonus on pen & watercolour)
There is so much power in just 3 colours.
In this series, you will explore how to use secondary colours and complimentary colours
to make colour harmony without making mud.
Set D: The Analogous and Nearly Analogous


Sticking to one side of the colour wheel creates visual calmness and colour mixing stays brighter and cleaner.
In order to prove that it is colour theory and not colour law, let's bend the rules just little.